ISSN 1970-688X
THE FEDERALIST
a political review
Editor: Giulia Rossolillo
The Federalist was founded in 1959 by Mario Albertini toghether with a group of members of the Movimento Federalista Europeo and is now published in English and Italian. The review is based on the principles of federalism, on the rejection of any exclusive concept of the nation and on the hypothesis that the supranational era of the history of mankind has begun. The primary value The Federalist aims to serve is peace.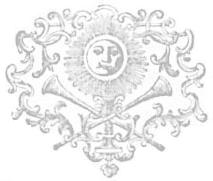 The Federalist is published under the auspices of the
Fondazione Europea Luciano Bolis and the
Fondazione Mario e Valeria Albertini
by Edif, via Villa Glori, 8 27100 Pavia, Italy.
English edition: one issue a year (three issues a year up to 2008).
Italian edition: three issues a year.
---
Pre-prints Year LXIII (2021)
Unlike the Italian version of the review Il Federalista, which comes out three times a year, The Federalist (English language version) is published as a single annual volume at the end of each year. It is sent to subscribers by the end of the February of the following year. However, some of the articles included in the English edition are published ahead of print on-line.